Here you will find many answers to questions about our Masalo Cuff.
If you do not find the answer to your question here, please also see our instructions & infos page and our tips for dealing with epicondylitis and if you have any further questions, please feel free to contact us.
To read the answer to the question, just click on the respective question!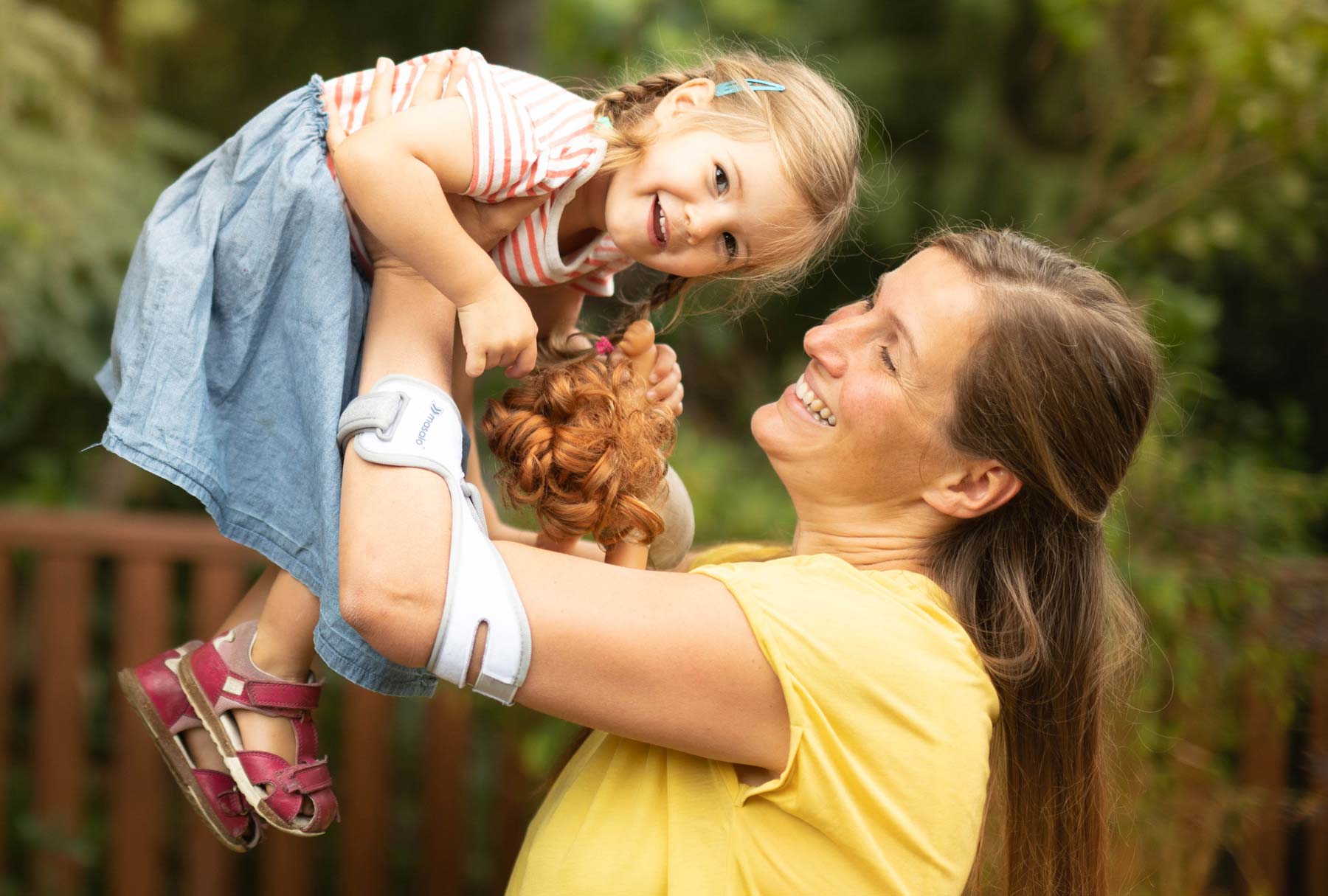 What size should I order and how do I measure correctly?
Your Subtitle Goes Here
All information can be found below and on the
product page
.
Please note that you can achieve freedom from pain only with the correct size.
Therefore, please measure the exact circumference of the thickest part of the affected forearm (measure in a relaxed state with the arm slightly stretched).
If you do not have a tape measure at hand, you can print one here.
Compare the measurement with our size chart.
Between 25.5cm and 28.5cm both sizes fit, please choose size 1 if forearm circumference is 27cm or less, choose size 2 if circumference is more than 27cm.
When ordering, please also select for which arm (left or right) you require the cuff, as the Masalo Cuff is optimized for only one arm side at a time due to the different design.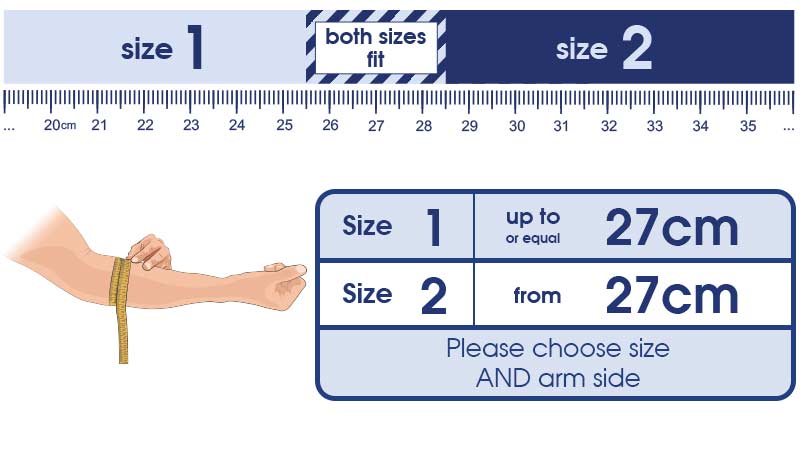 What is the Masalo Cuff used for?
Your Subtitle Goes Here
The Masalo Cuff can be used for acute and chronic epicondylitis (tennis elbow, golf elbow, mouse elbow), as well as for prevention.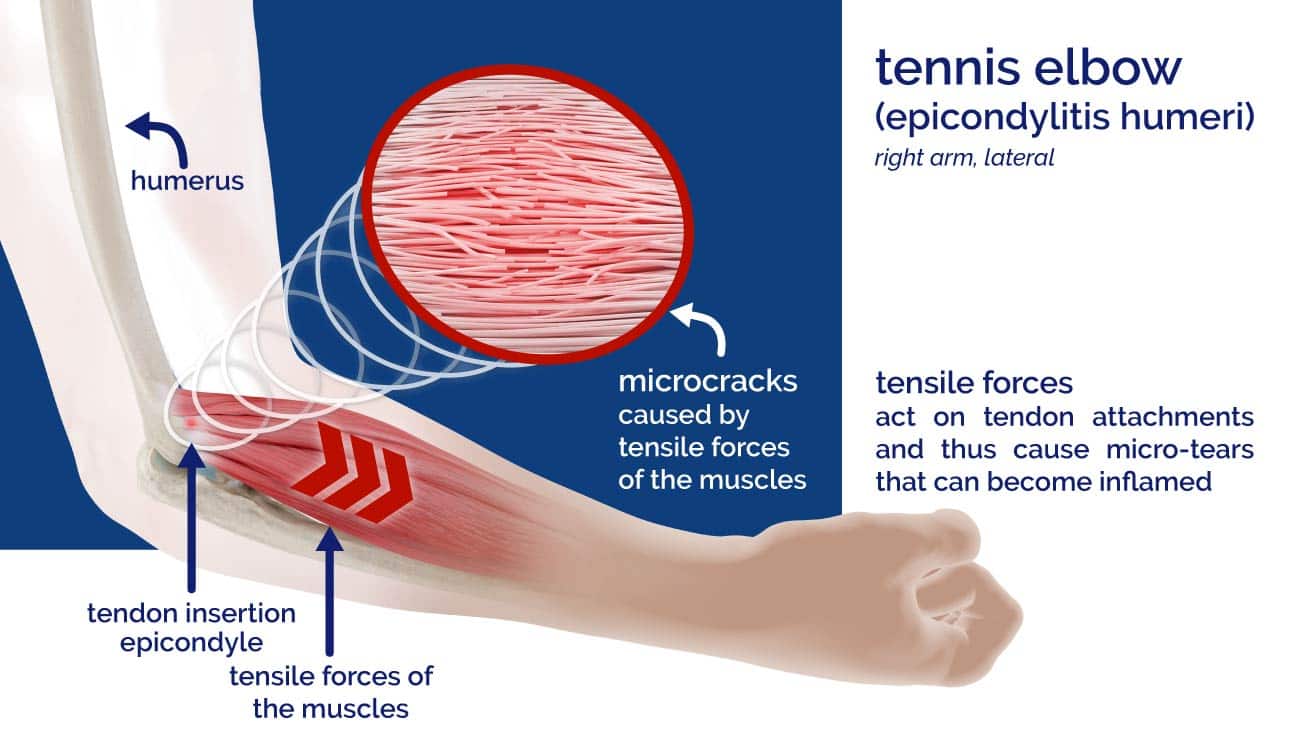 Microtears at the tendon insertions caused by tensile forces – main cause of epicondylitis (tennis elbow, golf elbow)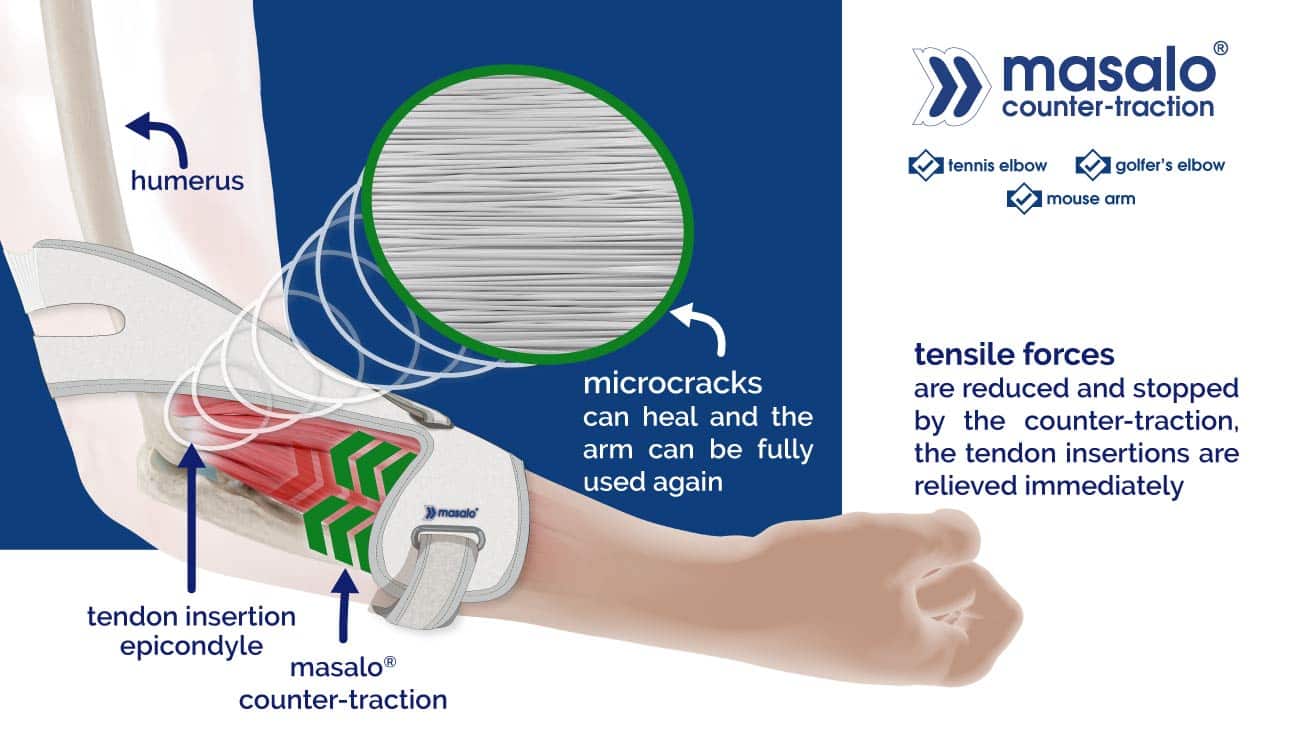 How does the Masalo Cuff work?
Your Subtitle Goes Here
The Masalo Cuff relieves the strain on the tendons in the elbow area thanks to a new type of counter-traction system. The tendon attachments are "relaxed". In addition, the forearm muscles are stretched and elongated with each arm movement towards the elbow. These movements massage the muscles of the forearm, which can release cramps.
A detailed description of the unique principle of action can be found here:
View Masalo working principle!
Please also see our information video for more information:
Does the Masalo Cuff help in every case?
Your Subtitle Goes Here
Does the Masalo Cuff help in every case?
The Masalo Cuff is a medical device and medical problems are unique to each individual. In the same way, tennis elbow and golfer's elbow develop quite differently in everyone.
Feel free to take a look at our testimonials or browse through various test reports, press articles and TV reports.
The Masalo Cuff works according to a logical and simple physical principle. Tensile forces are reduced and almost neutralized by a counter-traction. This relieves pressure on the tendons and the affected area.
Nevertheless, the Masalo Cuff is not a miracle cure and may not work for everyone. If you classically have the pain at rest and when stretching (with movement of the hand, fingers…), you should feel a significant relief and alleviation of pain with the cuff immediately after correct application, optimally you also achieve freedom from pain immediately, but this is not the case for everyone. If your pain occurs mainly when you bend your arm, you will also feel significant relief when the support is applied correctly, but it may take a little longer for the pain to be reduced when your arm is bent.
However, we cannot and must not give a healing guarantee under any circumstances. In principle, this does not exist for medical problems, aids and remedies.
If you are unsure, simply print out the product sheet and show it to your doctor. A medical professional will be able to assess very quickly whether the Masalo Cuff can also be used for therapy in your case.
You do not take any risk by purchasing the Masalo Cuff online. In distance selling you generally have a right of withdrawal.
Once you receive the cuff and put it on, decide whether you want to try it or prefer to send it back. Please note, however, that the Masalo Cuff can only function if it is applied absolutely correctly. Therefore, please follow the instructions on our application support page.
If, despite everything, you simply do not like the Masalo Cuff, return the unworn item (please enclose original invoice!). After receiving the goods back, we will check the goods and refund the purchase price according to the return policy. You can try on the cuff just as you would in a retail store. However, please understand that we cannot take back worn and/or soiled items.
What do I do if the Masalo Cuff does not help me immediately?
First, please visit our page with additional information on application, handling, care and user tips.. If the Masalo Cuff does not provide noticeable relief immediately after application, something is probably wrong (cuff is not applied optimally, does not fit, etc.). You will also find detailed information on how best to contact us and how we can help you faster on that page.
It is very important to us that the Masalo Cuff helps you effectively. Therefore, please do not try around unnecessarily and read the above page once at your leisure.
If you have applied the Masalo Cuff correctly, you should definitely feel significant relief within 15-30 minutes.
If you have a "classic" tennis elbow, you should immediately notice, for example, when lifting with a correctly fitted cuff, that there is significantly less strain pain (ideally, you can immediately put pain-free strain on the arm again).
If you have the so-called golfer's elbow, you may initially feel "only" relief of the painful tendon insertions. Treating the golfer's elbow will often take longer.
In any case, you should be patient. There are clients who can immediately return to full weight-bearing and pain-free (or nearly pain-free) use of the arm and return to normal sports and work within just 1-3 days, and others for whom it can take weeks of steady improvement. This is quite different for everyone.
If you feel the counter-traction and you definitely have tennis or golf elbow (epicondylitis), you have really good chances that the Masalo Cuff will help you, too.
How quickly does the Masalo Cuff help?
This is entirely dependent on how your individual situation in terms of your tennis elbow or golfer's elbow, and if you really have such an injury / illness.
Although the tendon insertions are immediately relieved after the proper applying, but if you feel immediately pain relief or when you achieve pain relief is dependent on many factors (please also read the user reviews). If you have, for example, recently received injections or other treatments, the pain may also have its origin there. The progress can be linear – steadily better and better – or at intervals with recovery – pain – recovery etc. You may have done something in the meantime to the arm, which amplifies the problem again for a short time, or you just fight against inflammation.
Medicine is so complex that one can not predict how the process will evolve individually for you. Not without reason doctors have to meet high requirements, study many years and constantly study further.
The Masalo Cuff works on a simple, mechanical and logical principle. It is not a drug and can not fight from the inside as drugs against pain and inflammation.
If in doubt, please speak with a physician of your trust.
How do I find out if the Masalo Cuff can also help me?
If you have a "classic" tennis elbow or golfer's elbow, and a definite diagnosis was made by a physician, you basically have a very good chance that the Masalo Cuff will help you.
Buy your cuff, put it on properly and then decide whether you want to try it with the cuff or not. Otherwise, please send it back unworn and receive a full refund of the purchase price. Please feel free to ask your doctor for advice before purchasing – and if he thinks that the Masalo Cuff is suitable for you. You can either show the cuff, or print the article page and present it to your physician.
You can find our product data sheet (.pdf) here:
View info flyer (.pdf)
Can I still stretch and fully extend my arm with the Masalo Cuff?
Your Subtitle Goes Here
Yes, you can. The tighter you set the upper arm strap, the more effort you need for full extension and also the earlier the counter-traction sets in, and with it the relief. Therefore, many customers initially set the cuff a little tighter.
Can I return to work and sports with the Masalo Cuff?
Your Subtitle Goes Here
Yes, if you really have a tennis or golfer's elbow and the cuff helps you, you can and should move the arm as normal as possible with the brace attached. Customers report that pain-free tennis, squash, golf and weight training is quickly possible since the cuff protects through its counter-traction principle. Table tennis, however, or sports where sometimes extremely rapid rotational movements are required, may require the cuff to be worn a bit long beforehand.
Handicrafting, weightlifting and comparable activities should be possible to reperform pretty soon.
If you are into weight training or bodybuilding or just like to go to the gym, feel free to read our sports info page.
How long and how often should I wear the Masalo Cuff?
Your Subtitle Goes Here
Epicondylitis can take quite a long time to heal completely, so a wearing period of 4 weeks to 6 months is normal.
This duration is influenced, among other things, by the intensity of the injury, the general duration of the injury, previous therapies and, of course, the consistency in wearing the cuff.
The more consistently you wear the cuff, the better it supports the healing process.
We recommend wearing the cuff permanently if possible, day and night, for the first two weeks and then as regularly as possible until complete healing.
For this reason, many customers use a second cuff to change (after work, after sports, washing the cuff, etc.), so you are protected at all times in the best possible way.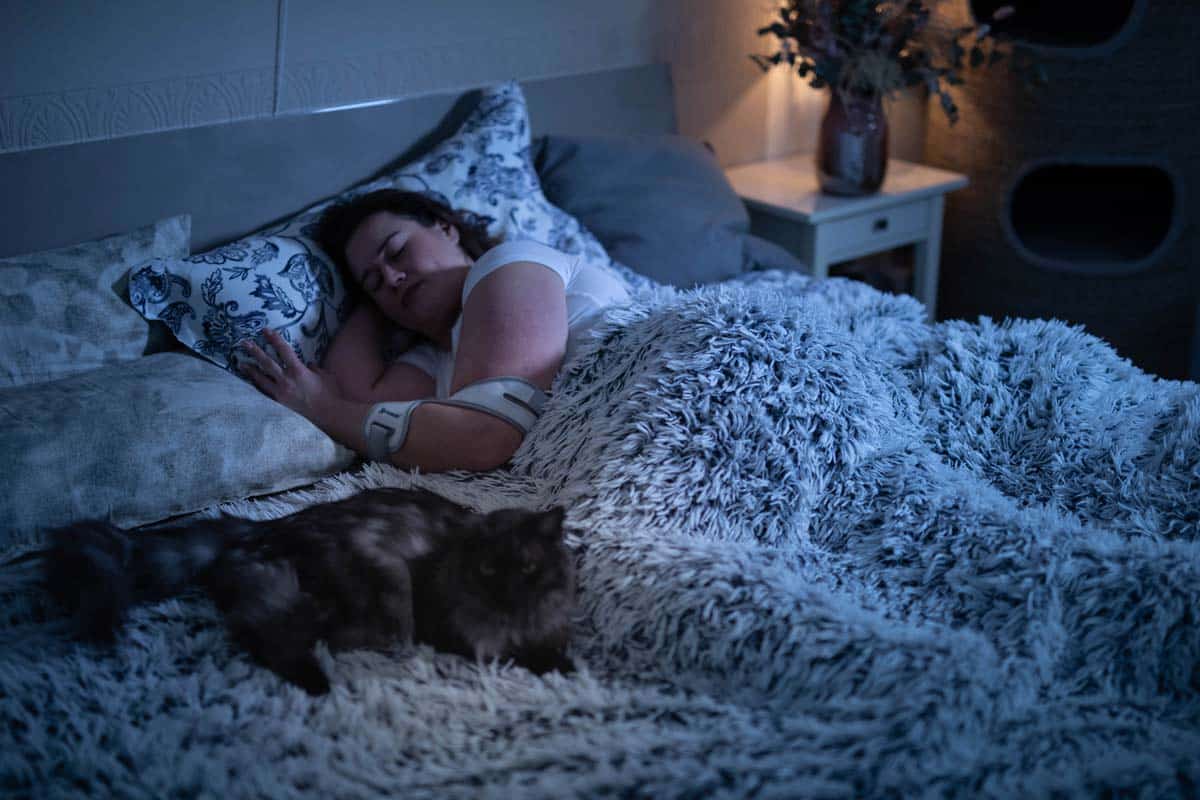 Medical Questions & Answers: Surgery, bursitis & Co. - can the cuff help me?
Your Subtitle Goes Here
I have chronic epicondylitis and am scheduled for surgery. Can the Masalo Cuff help me?
Especially customers who have the problem, the injury already quite long and in an extreme form often report that the brace can cause an immediate relief and gradually relieve pain. Among these are cases of people who have to deal with the tennis arm or golfer's arm for many years constantly and they especially appreciate the reclaimed quality of life with the Masalo Cuff.
I have already had surgery and am still in pain. Can the Masalo Cuff still help me?
This is definitely worth a try. We have some customers who still had pain after surgery and are now capable of moving their arm completely normal again thanks to the Masalo Cuff.
I have severe pain especially at night and in the morning. Can the Masalo Cuff help me against this?
This is quite typical for tennis elbow and golfer's elbow. Most customers report nocturnal pain and sleepless nights. At night, you do not control your movements and when you are turning in sleep and perhaps support yourself with the affected arm. Many people also report a "rest pain" when the arm just simply lays down. The Masalo Cuff can and should be worn at night. The blood flow is not disturbed, allowing you to permanently wear the cuff. This should bring back a relaxing, painfree and deep sleep soon.
I have bursitis. Can the Masalo Cuff still help me?
The Masalo Cuff is a very effective bandage against epicondylitis, you should not experiment with it, because this cuff develops strong forces. These also have an effect on the elbow, which can also be negative if the diagnosis is incorrect or different.
Furthermore, we are not allowed to give medical advice and our statements must not replace medical advice under any circumstances.
It is very often the case that there are two different problems with epicondylitis (an injured tendon – which can be treated very well with our cuff, as there is immediate and permanent relief when worn, provided the cuff is applied and used absolutely correctly – in addition, in many cases there is inflammation, which often arises due to the injured tendons). Bursitis (inflammation of the bursa) may or may not be related to epicondylitis.
Please discuss this with your doctor, show him our principle of action. Surely your doctor can tell you whether the Masalo Cuff is more likely to benefit or harm you.
You can find our product data sheet (.pdf) here:
View info flyer (.pdf)
Exchange: Does something not fit or fit properly? Wrong size?
Your Subtitle Goes Here
If you feel something does not fit or does not fit properly, please remove the cuff first.
Please contact us BEFORE a possible return!
If you do not feel any effect, the cuff seems too tight, or you can simply stretch your arm without any resistance, the cuff is probably applied incorrectly (95% of cases) or does not fit.
We will help you quickly – please make sure with the help of our application pagethat the cuff has been applied exactly according to the instructions or contact us and we will guide you step by step through the process.
To the contact form
Returns: What do I do if I don't like the Masalo Cuff and want to return it?
Your Subtitle Goes Here
If you do not like the Masalo Cuff, simply return the unworn item and you will receive a full refund immediately. You can try on the cuff at home just as you would in a retail store.
However, please understand that we cannot take back or exchange worn, used and soiled items.
Please a small note as revocation with and if you have paid by bank transfer or cash on delivery, your bank details! We can't pay back otherwise.
You do not have to fill out the cancellation form, but we can not assign / process shipments without invoice / delivery bill or at least a short note as a cancellation.
The best thing to do is to go to our contact page and select the point "returns" in the dropdown menu, then we guide you step by step to the problem-free return of the product.
If it is simply a matter of taste, unfortunately we can do no more for you than to provide you with a hassle-free return. However, this happens in very few cases, as our customers are usually in a lot of pain.
Please contact us before returning the goods.
Most of the time returns occur if the cuff does not fit or is not applied properly and therefore no effect is achieved. We will be happy to take the time to help you apply the Masalo Cuff correctly so you get the most benefit possible. It's your health and your choice. We are happy to be there for you.
Customer satisfaction is really close to our hearts and we are very happy to support you wherever we can. Most of our sales are now generated on the basis of referrals – and we want to keep it that way.
Care instructions & washing the cuff
Your Subtitle Goes Here
Washing the cuff
Masalo Cuff can be washed by hand at 30°C.
As a cleaning agent, please use commercially available detergents (without bleach).
To maintain the functionality of the Velcro fasteners for a long time and to avoid damage, we recommend closing the fasteners before washing.
When drying, do not expose the product to direct heat (e.g. heating, sunlight, etc.).
Do not tumble dry!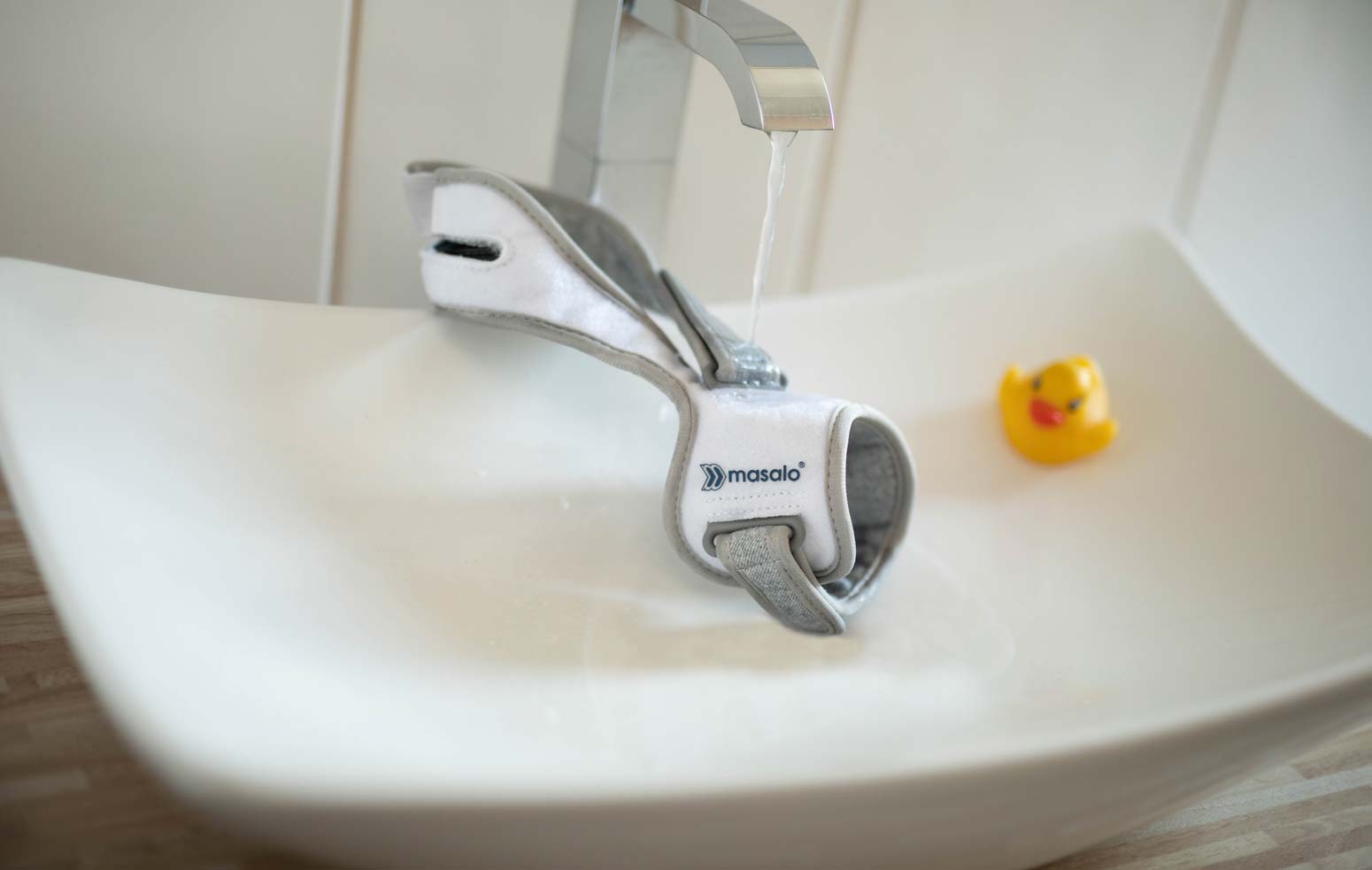 Is the Masalo® cuff also available on prescription or does my health insurance cover the costs for it?
Your Subtitle Goes Here
The
Masalo Cuff
is a medical device according to EU Directive 2017/745/EU and is registered in the German Hilfsmittelverzeichnis (Medical Devices Register) under the medical device
number 23.08.04.0042
.
If you wish to purchase the cuff with a German prescription from a specialist retailer, please read our instructions on the following page:
Info on the purchase on prescription
ORDER NOW!
Order 100% safe and convenient in our online store!
Free shipping within Germany!
ORDER NOW!
Order 100% safe and convenient in our online store!
Free shipping within Germany!